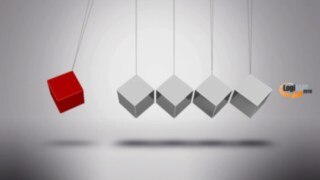 Intralogistics is in constant transition. From the infrastructure and vehicles to the warehouse management system, the processes in the flow of materials are constantly being optimized. Automation and digitalization present companies with new opportunities and challenges. Which technologies are suitable for companies and how can they be easily integrated? For companies, these questions are crucial in the search for optimal economic use.
From 19 to 21 February 2019, we will be presenting new products, solutions and innovations for the complex requirements of our customers at LogiMAT 2019 under the motto "Moving the future together". With our many years of experience in various industries, we are at your side as competent consultants and will show you the trends of tomorrow.
Our topics of the future at LogiMAT 2019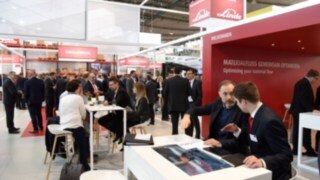 Live Case LogiMAT 2019
Experience our trucks in action. To show you how our vehicles function and interact in the working environment of a certain material flow, we will demonstrate the production supply with our devices at LogiMAT as a live case. Here we offer various solutions for different requirements, which cover both automated and non-automated vehicles.
One of the many highlights of the Life Case is the new trolley supply truck, which is suitable for medium distances. The prototype is a combination of tow tractors with route train elements fixed to the vehicle. It was shown for the first time at the World of Material Handling 2018.
Find out more about the vehicles in operation and let our consultants provide you with further information on products and solutions for your specific application.
Exhibition Highlights
Trolley Supply Truck N16 TST
The Trolley Supply Truck combines the advantages of the Linde logistics hoist with those of a forklift truck. It has similarities to a route train, but is more agile and can reverse. This allows efficiency increases of up to 30 percent to be achieved in production warehouses.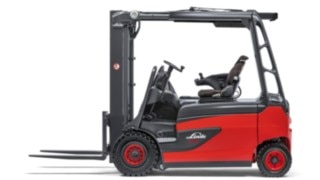 E20 – E35 R
A world's first – panoramic view with high performance: The Linde E20 – E35 R electric forklift trucks bring together high handling performance and more safety due to unobstructed visibility.
Read more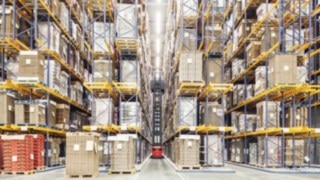 Active Stability Control
Very narrow aisle trucks carry out their work at great heights. The aisles are narrow, and the distances to the rack are calculated exactly. To make this no problem, Linde Material Handling offers the Active Stability Control assistance system for the K truck.
Read More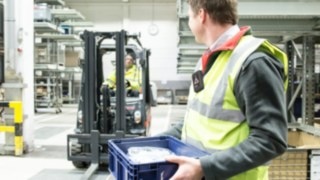 Linde Safety Guard
A complex interplay of man and machine exist whereever industrial trucks are in use. The Linde Safety Guard is an innovative monitoring system that provides an early warning of potential hazards.
Read more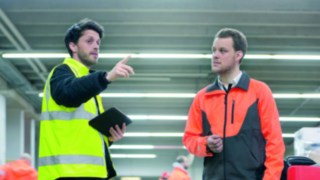 Linde Safety Scan
Safety is a key productivity factor when mobile handling equipment and pedestrian personnel are moving around in the same space. The Linde Safety Scan effectively minimises the potential safety risks that can occur in a working environment.
Read more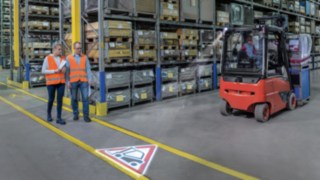 The Linde Truck Spot
Narrow racking aisles, difficult to see crossroads and confusing areas often make it difficult for pedestirans to see a reversing forklift in time. The Linde TruckSpot, an optical warning signal solution, announces the approaching vehicle with a light signal.
Read more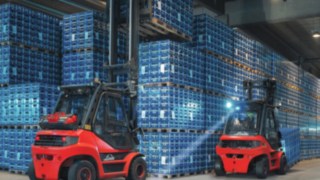 Linde BlueSpot™
The driving path warning system Linde BlueSpot™increases operational safety, as the LED spot makes the forklift truck visible without making a noise.
Read more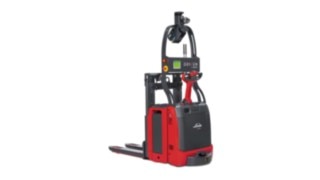 L-MATIC
Driverless loading and unloading: The Linde Material Handling L-MATIC pallet stacker is ideal for transporting pallets at low heights.
Read more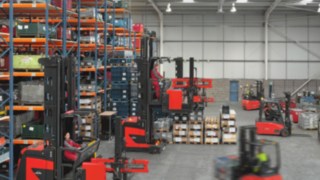 Fleet Management
The fleet of the future will be better connected, more efficient and safer. The digital fleet management system connect: from Linde provides the right solutions for this.
Read more
Energy system for today's and tomorrow's intralogistics
The material handling equipment industry has long been a pioneer in electro mobility. The challenge: to achieve the same high vehicle abvailability as with combustion engine powered vehicles. This is where Linde's Li-ION technology demonstrates its strenghts.
Read more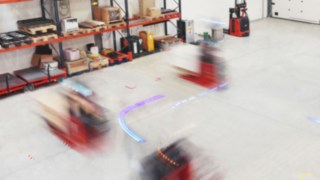 Automation
Automation solutions from Linde can be deployed flexibly and in a scaleable manner – in order to automatically handle either individual steps in a process, or complex material flows.
Read more
Our exhibition stand