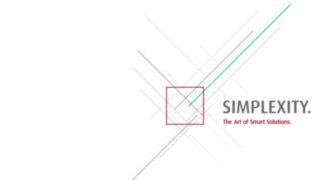 Far-reaching developments such as digitalization and automation present companies with increasingly complex requirements that affect almost every aspect of their business activities. This also applies to the supply chain from supplier to customer. The flow of goods and materials in and around the company is now more than ever crucial for business success. But which trends are actually relevant? Which technologies are suitable for solving individual challenges? How can systems be smoothly integrated? How can safety be guaranteed throughout the entire process? What contributes to business success?
These are the questions we will be answering at the World of Material Handling 2018 under the claim Simplexity. The Art of Smart Solutions.
Complexity is simple - with smart solutions from Linde
We at Linde Material Handling analyse the individual requirements of our customers and combine this knowledge with our experience from many projects in various industries. In order to develop suitable solutions for companies, we rely on innovative products and systems. In this way, we enable our customers to master complexity in the long term in order to make intralogistics processes in their company more efficient, safer, faster and more economical - today and in the future.
Experience "Simplexity" at the WoMH 2018
Together with our partners we will be making our value proposition Simplexity a tangible experience at the World of Material Handling 2018. In live installations of real intralogistics processes we illustrate the intelligent interaction of new energy systems, digital applications, security technologies and automation. In a personal exchange, we advise our customers on individual questions and explain the advantages of our technical solutions.
Learn more
Learn more about our topics at #womh2018 here soon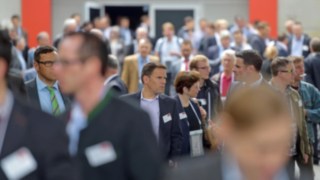 Retrospect WoMH 2016
Linked Perspectives
With the World of Material Handling 2016, Linde Material Handling bridged the gap between technologies already available today and future developments. The event offered visitors a unique forum: Professionals and customers were able to experience new, innovative solutions for industrial trucks live, to test them personally and to take part in individual guided tours .
The WoMH 2016 in numbers
7.300 visitors attended the World of Material Handling in 2016
46 nationalities informed themselves about the logistics of the future
The "Linked Perspectives" world of experience from Linde was 12,000 square metres in size