LogiMat 2020
Our trade fair highlights online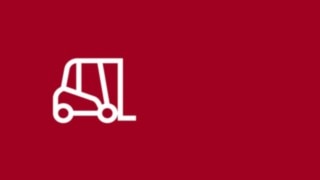 Intralogistics will remain an important driver of our economy in the future. From the infrastructure and vehicles to the warehouse management system, the processes in the material flow are being continuously optimized. Automation and digitalization present companies with new opportunities and challenges.
At LogiMAT 2020 we would have liked to present our new products, solutions and innovations under the motto "It's a Linde". Unfortunately, due to the progressive spread of the corona virus, we cannot do this personally. Nevertheless we do not want to withhold our trade fair highlights from you.
Our Highlights
A new generation of counterbalance trucks, the latest safety products, fleet management as a cloud solution, new chargers for lead-acid batteries and order picking trucks that provide the operator with optimum support in the picking process - in interviews, Linde's experts present the most important innovations that we wanted to show at LogiMAT: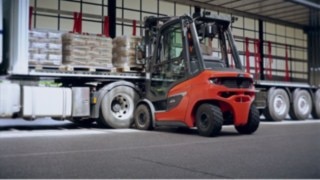 A real Linde
Tobias Siegler, Product Manager Counterbalanced Trucks, talks about the advantages of the new H20 - H35 from Linde - and the perfect interaction between man and machine.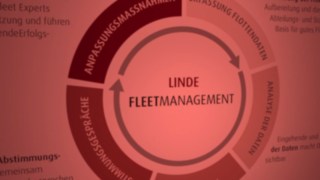 Keeping all in view - always and everywhere
It offers added flexibility, is reliable and the data is secure. Ferdinand Bardens, Application Consultant for Fleet Management, explains the features and benefits of Linde's new cloud-based fleet management solution - connect:cloud.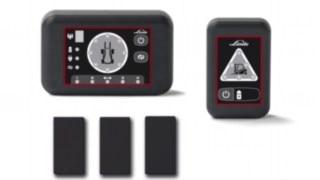 Comprehensive safety
Vision Zero - this is the motto for all safety solutions that Linde offers its customers to prevent accidents in their internal logistics processes as far as possible, explains safety expert Fabian Zimmermann. He also shows the new interactive warning vest that complements the Linde Safety Guard warning system.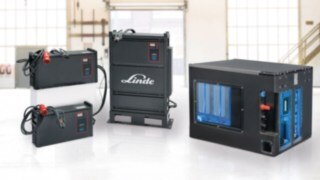 Energy from a single source
Fuel cell, lead-acid battery or lithium-ion battery - every energy system has its advantages. Markus Weinberger, Energy Systems Product Manager, explains how Linde helps its customers find the right system for their application and the advantages of getting vehicle, battery and charging system from a single source.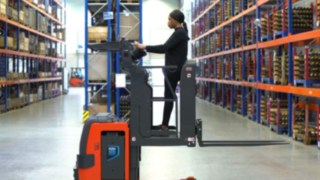 A special tool for every application
Peter Klug, product manager for warehouse trucks, presents three of the new order picking trucks from Linde's extensive portfolio, including the N20 series - a vehicle concept that is unique to Linde and offers particular safety and maneuverability.
Our solution offering
Safety
The safer processes are for employees and vehicles, the more efficient they are. Under the motto "Vision Zero - Safety in your world", Linde is pursuing the goal of helping customers to prevent accidents in logistics. To this end, we are continuously developing integrated safety solutions. We support you in identifying the potential for improvement in your company. On this basis, we work with you to develop a range of assistance systems, retrofit solutions and training courses for sustainable safety. At LogiMAT 2020, we will be presenting some of our innovations that enable safe in-house processes. For example the award-winning Interactive Warning Vest and the Linde Safety Guard.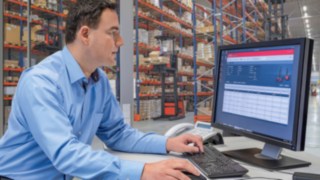 Digitalization
Digitalization is changing the world of logistics. New, innovative systems are used to collect, evaluate and analyze data, thus offering great potential for optimizing the flow of materials. We are already exploiting this potential through our digital fleet management system. At LogiMAT we will be presenting the new, cloud-based version. With connect:cloud, logistics managers can now access the application and all fleet data from anywhere.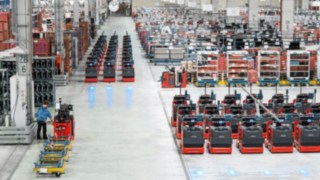 Energy Systems
Choosing the right energy system is a key to efficient intralogistics. While lead-acid batteries are used sensibly in simple applications, lithium-ion technology is often the best choice for higher requirements. At the LogiMAT 2020 we will advise you on the selection of the optimum energy system under the motto "Energy tailored to your requirements". With the help of our energy tools we will clarify which battery technology is suitable for you, how you can combine different forms of energy and what infrastructure you need. We also take a look into the future of energy supply with the help of a fuel cell exhibit.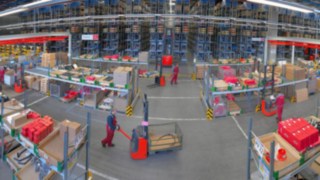 Material Flow
Larger product portfolios, smaller quantities, shorter handling times - the complexity of intralogistics will continue to increase in the coming years. If you want to make the right investment decision in the face of these challenges, you need to look at the big picture. At LogiMAT 2020 we will be informing you about our consulting services and showing you how we can help you on the way to tailor-made intralogistics. Our services range from analysis and simulation to the redesign of fleets or greenfield storage facilities and operation with the help of our control systems.