System solutions for the flow of materials
The Big Picture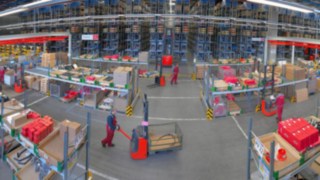 Intralogistics is evolving: Driven by industry trends such as online retailing and product customization, ever-faster and more flexible processes are required for material flow. As product portfolios grow and cost pressures increase, processes are being broken down into increasingly smaller steps, which is taking complexity to a whole new level.
As a result, companies are facing a daunting task – rethinking every aspect of their logistics processes. This is where Intralogistics 4.0 comes in, with new opportunities for fleet networking, modularization, and process control. But which solution is the most efficient for a particular array of structures, or for a greenfield project? Finding the answer to this question requires a great deal of process expertise.
This is something that Linde Material Handling can offer through its customized system solutions, which are based on an analysis of all the initial factors, as well as on goals that are defined in consultation with the customer. The projected scenarios include components for a wide array of automation levels. This brings benefits for customers, since the new, comprehensive solution efficiently integrates existing processes, structures, and equipment. The result: a tailor-made material flow system with minimal investment risk.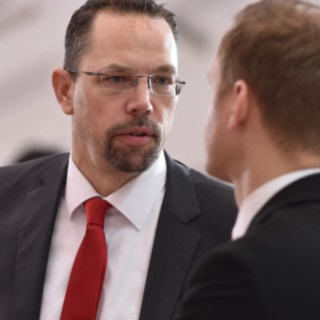 Expert advice is an essential prerequisite to profitable, future-proof intralogistics. This must involve a precise analysis of the current situation, drawing upon the results to develop customized solutions. Linde Material Handling offers all this.
Frank Heptner, Senior Director Consultancy and Projects Intralogistics Solutions at Linde Material Handling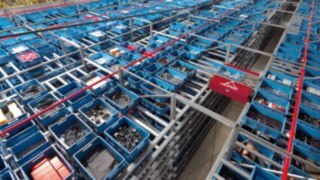 Consultancy with Vision
Linde offers a comprehensive consultancy service that encompasses all aspects of intralogistics optimization, from analysis and simulation through to designing new fleets or warehouses on greenfield sites. In addition, experts support companies in introducing the newly-developed concept. With these tools, Linde can bring perfection to every aspect of the material flow.
Customized intralogistics in eight steps
Systematic Planning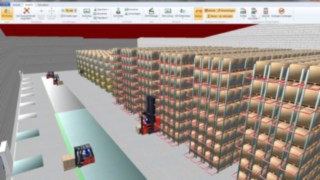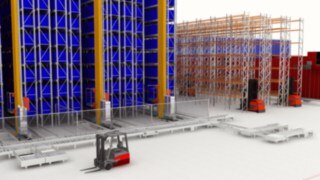 Planning and Simulating the New Warehouse
To ensure that the processes in a new warehouse run smoothly from the outset – without bottlenecks and overcapacities – experts from Linde rely on comprehensive 2D and 3D simulations during the planning phase: The CAD drawings for the planned warehouse can be imported or replicated using the 'Stratos' software. Walls, shelves, conveyor belts, and components can then be changed, or new elements can be planned. The result is a model that can be explored virtually and contains all warehouse movements - perfectly simulated in every detail. The experts use this as a basis to determine, among other things, how many forklifts, employees, shifts, or truck ramps are required to guarantee a seamless material flow.
Perfecting the Material Flow
With Linde's control systems, all aspects of intralogistics processes can be controlled and optimized – from receipt of goods to storage, production supply, and order picking, all the way through to goods leaving the warehouse. The Warehouse Management System (WMS) provides a complete overview of all processes, thereby providing the tools for continuous improvement of these processes. Alongside this, the forklift guidance system ensures optimum usage of the fleet capacity.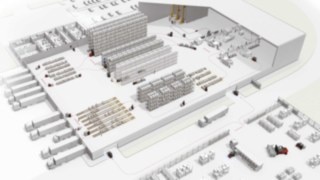 Benefit from comprehensive expertise
Do you want to take a holistic approach to optimizing the complex material flows for your industrial trucks? Benefit from Linde's comprehensive know-how and expertise.
Contact us