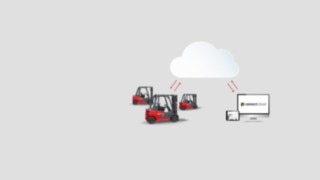 With connect:cloud, Linde Material Handling is taking the next step towards the future. The new, cloud-based fleet management solution is flexible, reliable, and secure – an impressive addition to theLinde connect fleet management system.
connect:cloud can be accessed anytime and anywhere. All you need is a device with Internet access and a browser. connect:cloud combines all relevant information about your fleet clearly in one place, including a comprehensive, central view of data and software versions. Linde ensures that the software is always up-to-date and that all functionality is available. It also offers hosting, software updates, and data backup for fleet management. The data transmission unit and data transfer are provided free of charge.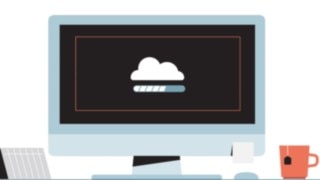 The functions of the connect:cloud software are all easy to understand and user-friendly. Separate packages are available depending on target groups and requirements.
The Packages
Basic Package
The connect:cloud basic package always keeps you up-to-date on your entire forklift truck fleet. You can monitor the operating hours of all industrial trucks and ascertain their current positions on-site at any time. This enables you to efficiently plan their availability and actively prevent misuse.
Benefits at a Glance