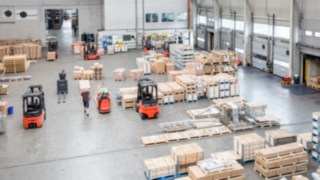 Make your Fleet Management Intelligent
Digitization is changing the world of intralogistics. Modern logistics devices continuously collect data, which is analyzed and can then be used to optimize complex warehouse and transport processes. Networking and advanced sensors even enable the forklift trucks to act autonomously. This results in the fleet and fleet management becoming intelligent, and networking and real-time data access becoming increasingly important.
The Linde connect fleet management system provides precisely the information that you need for efficient fleet management. Whether it is in production or the warehouse, connect networks your forklift trucks and continuously informs you of the current status of the entire fleet. connect thus makes fleet management more cost-effective and increases the availability of each individual forklift truck. You can choose between the local connect:desk fleet management software or the connect:cloud cloud-based version as required.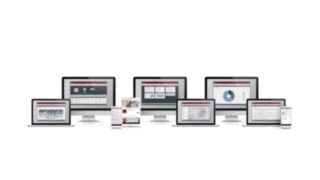 Find the right option for your fleet management
Your Benefits in Fleet Management
Hardware components for smooth fleet management
The Linde connect hardware components connect the forklift truck fleet with the associated database software. They collect and transmit control and sensor data and make them available for further processing. They also serve as an electronic ignition lock with PIN or RFID identification.
New trucks are delivered with the Linde connect hardware as standard, and all components are also available as retrofit solutions for existing forklift trucks and those from other manufacturers. The connection to the Linde Cloud is established via GPRS transmission as standard. The communication with local databases works via WLAN.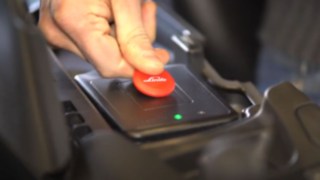 Professional advice and support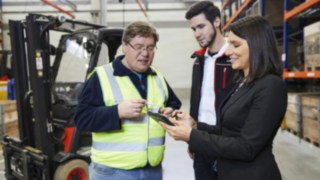 Linde connect Support
All your components from one source: Experts from Linde and Linde dealers help you to set up, adjust and operate your fleet management. The Linde connect hardware and software components are continually being enhanced and having new functions added.
Fleet Management – FAQ
What is fleet management?
Fleet management allows a company's forklift truck fleet to be controlled centrally. This mainly involves optimizing the availability of the individual forklift trucks and coordinating the distances that are traveled. Modern forklift trucks continuously collect data for this purpose, which provides information about your status and current capacity utilization. Fleet management helps to make optimum use of resources and detect problems such as capacity bottlenecks at an early stage.
For whom are fleet management systems relevant?
Fleet managers have the task of planning forklift truck deployment in advance, optimizing processes and reducing the operating costs of the forklift truck fleet. The requirements for fleet management differ from company to company, as they are very much dependent on the size of the fleet. Modern fleet management software ensures that you can get the most out of any fleet size. It benefits the experienced fleet manager just as much as the casual user who only requires individual functions.
What makes Linde Fleet Management so special?
With the Linde connect product family, Linde Material Handling offers the perfect solution for modern fleet management. Linde connect networks forklift trucks and constantly updates the fleet manager about the status of their logistics in production or warehouses. This transparency makes deploying the fleet safer and more cost-effective. The availability of each individual forklift truck increases.