Optimization of the internal fleet structure
A Tailor-Made Fleet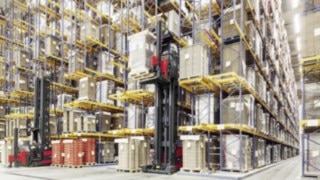 To optimize internal material flow completely, your fleet of industrial trucks needs to be tailor-made for you. The vehicles should neither be overloaded nor underutilized, but should offer the highest possible efficiency and availability. The requirements around material flow are increasing, for example due to high cost pressure and changed logistical structures.
As a result, planners must take many factors into account if they want to perfect their inventory or invest in a new fleet. In addition to vehicle acquisition costs, expenditure on personnel, energy, and maintenance also influences balance sheets. What's more, future changes to the company play a role in the reorganization of material flow. What happens, for example, when a adjusted workload only needs four instead of five forklifts?
Linde offers comprehensive consulting for the thorough evaluation of all factors. This ranges from analysis and simulation to fleet redesign. In addition, Linde experts will support companies through implementation.
Consulting for Fleet Optimization
Through an on-site analysis, Linde experts will take a closer look at the entire intralogistics and fleet structure. The team won't just concentrate on the vehicles, but will also analyze all processes. Fleet data, such as operating hours and distances traveled, can be evaluated with analysis software. Linde experts will use the information gained to create a new fleet concept that is precisely tailored to the customer's specific intralogistics requirements. After the planning phase is complete, new concepts are implemented together with Linde support.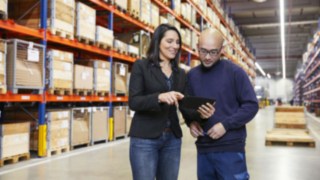 Four steps to the perfect fleet
An Accurate Comparison of Vehicle Costs
Which vehicle type generates the lowest costs during material flow – for example, when unloading trucks, storing goods on the shelf or picking from the floor? The 'Fleet Plan' software, which is used during consultation by Linde experts, provides concrete answers to this question. To this end, the program simulates the customer's situation with just a few computer entries and then calculates the operating costs for each vehicle, including driver costs, energy consumption, investment costs, and other factors. What's more, Fleet Plan makes it clear how many vehicles are required for the overall process and what the total costs are.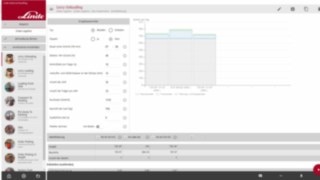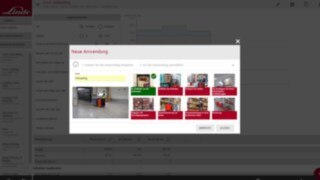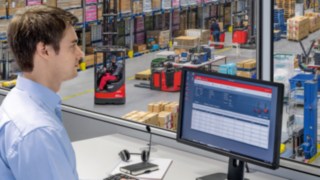 Continuously Optimize Your Fleet
Once your fleet concept has been identified and the vehicles are in use, operations must be continuously monitored and, if necessary, optimized. The Linde connect product family, which networks vehicles and provides fleet managers with comprehensive information about their logistics processes, helps to achieve this. Full-service contracts are also available, which offer the opportunity to concentrate even more on your core business: In this case, Linde experts take responsibility for the operational readiness of the entire fleet.
Benefit from comprehensive know-how
Do you want to take a thorough approach to optimizing the complex material flows for your industrial trucks? Benefit from Linde's comprehensive know-how and experience.
Get in touch