Solutions for maximum added value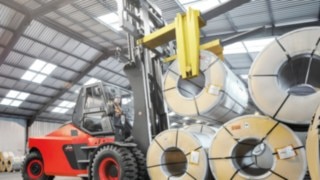 Every company has its own individual needs and basic requirements, whether financial resources, business processes, general technology and safety standards, infrastructure or IT systems. Each type of use requires something different from products and solutions.
Well-designed products and solutions that meet one hundred percent of a company's own individual requirements are Linde Material Handling's strength, whether customer-specific truck solutions, fleet management and automation, leased- and used-vehicle business, financing and service packages, or advice on material flow planning, fleet optimization or safety.