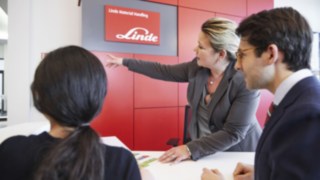 Linde - For your Performance
Linde Material Handling develops high-performance material flow solutions tailored to individual customer needs, with which users achieve sustainable competitive advantages. The company is one of the world's largest manufacturers of forklift trucks and warehouse equipment and has been setting standards for solutions for industrial trucks, fleet management, driver assistance systems and service offerings for more than 50 years.

Key Facts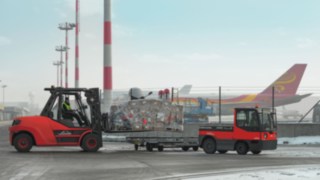 We for you – worldwide
Around 13,000 people worldwide are working for the Linde brand.
With production and development resources in all relevant regions, Linde is adressing the specific requirements of local markets.
Linde employees are taking care of customers' needs at more than 700 sales and services facilities in over 100 countries.
A network of more than 8,500 service technicians ensures maximum availability of Linde trucks and solutions.
Based on its worldwide logistics network Linde guarantees spare part delivery within 24 hours.
Profile
Linde Material Handling is one of the world's leading manufacturers of forklift trucks and warehouse equipment. In Europe, the company is the market leader with the Linde and Fenwick (France) brands. Since 2006, Linde has been part of the KION Group. The KION Group is the world's second largest manufacturer of industrial trucks and one of the leading suppliers of automation solutions for intralogistics.
Linde is represented in more than 100 countries worldwide with its own branches. The company's international network includes production and assembly plants in Germany, France, the Czech Republic, the USA and China as well as more than 700 sales and service locations.
For its customers, Linde develops high-performance solutions for intralogistics. The basis for this are electric and diesel forklift trucks, warehouse equipment, fleet management software, automation solutions, driver assistance systems, financing offers as well as services around the forklift truck and operator training.
Linde's vehicle offer is unique. It comprises 77 series with up to 382 model variants and around 10,000 equipment options. On the basis of this modular system, Linde manufactures the vehicles and fleets precisely tailored to their requirements for transport, storage, picking and stacking.
Performance
Creating values together
As in other industries, digital networking, automation and the demand for more and more individual products are also driving technological change in intralogistics. However, this change has different effects in every company. Linde Material Handling helps its customers align their material management with these new challenges.
In doing so, they can rely on the great strength of Linde: there is no product off the shelf at Linde. Technological innovations are only implemented if they achieve sustainable customer benefit. Customers receive well thought-out solutions that meet the individual requirements of their application to 100 percent.
Productivity, safety and ergonomics are the key guiding principles.
Management
Our Values
Integrity
We act according to ethical, sustainability and compliance standards.
We say what we do and 'walk the talk'.
We never walk away from our commitments.
We communicate truthfully, openly and timely.
Collaboration
We approach our tasks with a strong and collaborative team spirit.
We share ideas openly and strive for full commitment.
We establish strong long-term relationships.
We treat others as we would like to be treated ourselves.
Courage
We encourage new ideas.
We value different opinions and diversity.
We embrace new solutions and take calculated risks.
We take action and contribute to our shared goals.
Excellence
We create outstanding customer value.
We shape the industry through innovation.
We understand our customers' needs and deliver superior solutions and services.
We continuously increase efficiency and simplicity.
We invest in our people and technology to secure future success.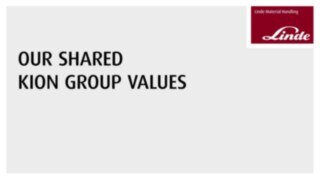 Compliance
We have a special responsibility to our customers, business partners, employees, the environment and society. Clear rules are important to our company's success, as they contribute to reducing risks, ensure compliance with laws and regulations, and ultimately, raise the company's performance. Compliance serves this purpose.
Download Code of Compliance here
History
The roots of Linde Material Handling date back to the beginning of the 20th century. Together with Hugo Güldner and Georg von Krauss, Carl von Linde founds the Güldner-Motoren-Gesellschaft in Munich in 1904. Three years later the company moves to Aschaffenburg. In 1929, the Gesellschaft für Linde's Eismaschinen AG, founded by Carl von Linde in 1879, took over the Güldner-Motoren-Gesellschaft. In 1955 the development of the first vehicle with a hydrostatic drive and the first truck with this drive concept in 1960 laid the foundation for Linde's rise to one of the world's largest manufacturers of forklift trucks and warehouse equipment. Find out more about the company's milestones in the chronicle.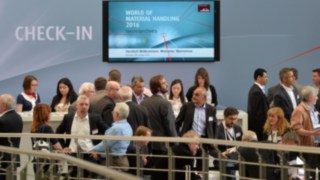 2016
At the second World of Material Handling, Linde, together with more than 7,000 professional visitors, takes a look at the future of material handling in the world of logistics 4.0. In Aschaffenburg, Linde opens its new headquarters at a place rich with history. In 17 months the building at the Carl-von-Linde-Platz, originally from the 1950s, was completely renovated and redesigned on the basis of a modern room concept.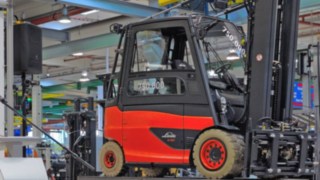 2014
Linde celebrates the production of the 750,000th forklift truck. The first World of Material Handling (WoMH), a customer event hosted by Linde, attracts more than 6,000 professional visitors. At WoMH the Linde Safety Pilot is also celebrating its debut. The electronic assistance system supports the driver and helps him avoid dangerous situations.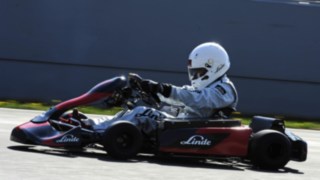 2011
With the E20 - E50 forklift series, Linde becomes the market leader in Europe for electric trucks. The electric kart E1, which Linde has developed on the basis of original components of this series, sets a world record for electrically driven karts - accelerating from 0 to 100 km / h in only 3.45 seconds the E1 drives directly into the Guiness book of the records.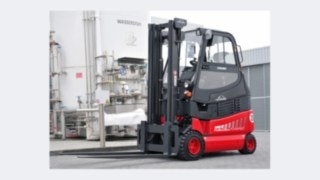 2009
Linde is presenting prototypes with alternative drives such as hybrid and fuel cells for the first time. Since 2010, Linde has become the first manufacturer of industrial trucks in Europe offering of fuel cell powered trucks off-the-shelf.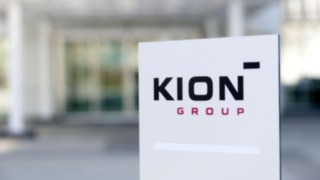 2006
Linde Material Handling becomes part of the newly formed KION Group.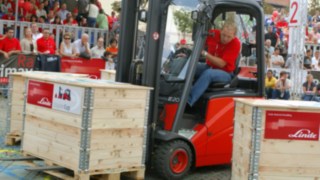 2005
The Staplercup is celebrating its premiere. More than 1,500 drivers participate in the first German championship forforklift drivers. Since 2007, international teams also participate. The final competition at the Schlossplatz in Aschaffenburg regularly draws the attention more than 10,000 spectators every year. "StaplerCup hilft e.V.", a charity club founded in 2008, is donating the proceeds of various projects for charity - more than 200,000 euros til today.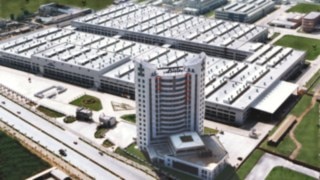 1993
Linde is founding a joint venture with the second largest Chinese forklift truck manufacturer in Xiamen.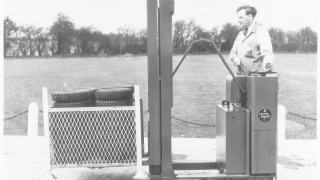 1989
With the acquisition of British forklift manufacturer Lansing Bagnall - the inventor of the reach truck - Linde is extending its storage technology offering.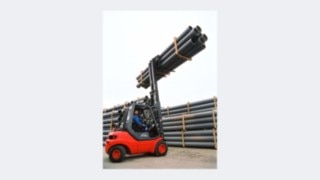 1985
The 351 series revolutionizes the world of industrial trucks. The diesel powered forklift sets truck sets new standards in design and handling performance in the "premiere class" of trucks with a lifting capacity of 2 to 3.5 tonnes. By 2001, 100,000 trucks of the series are assembled in Aschaffenburg, making the 351 the most succesful truck in Europe, paving Lindes way to market leadership for forklift trucks with internal combustion engines.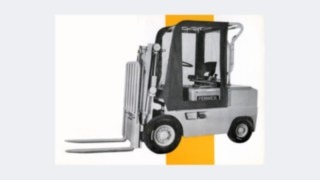 1984
Linde acquires Fenwick, the largest French forklift manufacturer, and founds the Fenwick linden S.A.R.L.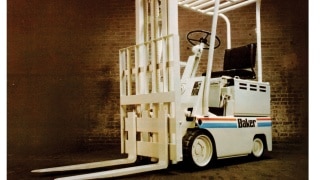 1977
Linde acquires Baker Material Handling Corporation, a manufacturer of industrial trucks in the US.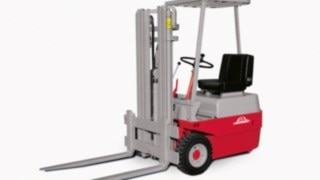 1971
At the Hanover Fair, Linde's first electric forklift truck celebrate its world premiere.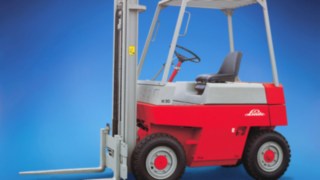 1968
The 314 series replaces the Hubtrac. The model is produced until 1980.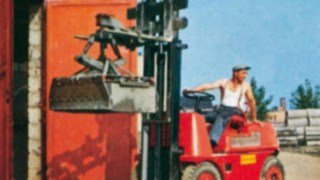 1959
The ancestor of all Linde forklift trucks is produced in Aschaffenburg. The Hubtrac is the first forklift truck with hydrostatic transmission. Powered by a diesel engine, the first hubtrac can carry loads of 2 tonnes, later 2.5 tonnes. At the Hanover Fair in 1960, the series is officially presented to the public.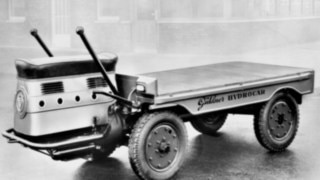 1955
Güldner introduces the Hydrocar, the first transport vehicle with Linde's patented hydrostatic drive.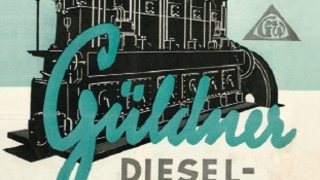 1904
Foundation of the Güldner-Motoren-Gesellschaft in Munich. Three years later the company moves to Aschaffenburg. In 1929 it is acquired by the Gesellschaft für Linde's Eismaschinen AG.