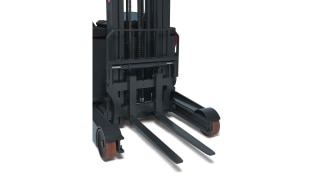 Forks must be extremely safe, durable, and wear-resistant. Intact forks are more efficient and save on costs. This is related to the special wear to load capacity ratio: Wear of just 10 percent reduces the load capacity by 20 percent. This means that it pays to replace forks regularly. With Linde Material Handling genuine forks, compliance with high service life and safety requirements is guaranteed.
Benefits of Forks in Linde Quality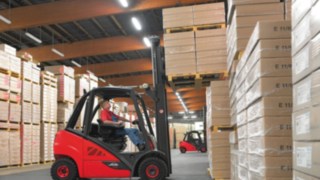 Regular Inspection is Mandatory
Forklift operators must check the forks regularly. This requirement is specified by the various regulations in the individual countries. In Europe, a mandatory check in accordance with FEM 4.004 is prescribed at least annually. According to ISO 5057, operators must replace forks immediately if they display wear of more than ten percent.
Our original forks help you comply with the safety requirements. Their extremely durable quality also reduces operating costs.