Linde Material Handling at the A+A 2021 in Düsseldorf
Our vision: No accidents in intralogistics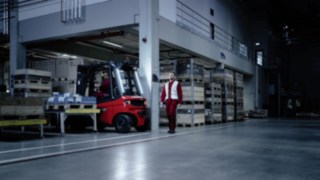 In business life, many activities aim to increase numbers. But to bring certain indicators up, however, the focus must be on pushing others down. At Linde, we are convinced that safety is one of the most effective but also the most overlooked factor to positively influence business performance.
That's why Linde is pursuing a comprehensive safety philosophyunder the motto Vision ZERO. Safety in your world. The aim is to avoid 100% of accidents in internal logistics. To this end, we develop technical innovations for our forklift trucks and warehouse equipment, assistance systems, software tools as well as training and consulting services, which we present at the A+A to specialists, safety experts and decision-makers.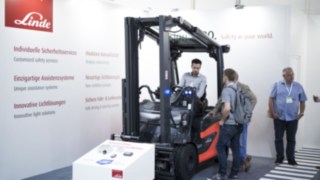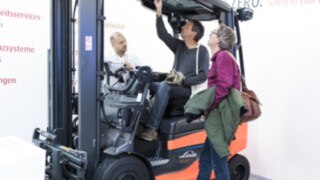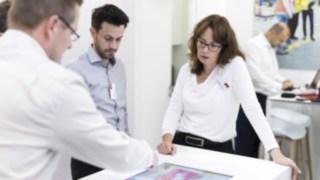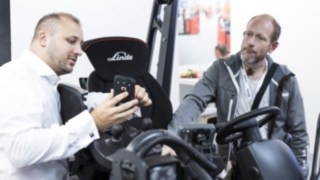 Holistic solution concepts are in demand
We offer our customers more than just products. We accompany our customers in identifying their weak points and on this basis we develop a range of assistance systems, retrofitting solutions and trainings to ensure sustainable safety in their operations. Our concept was particularly well received by HSE managers who are responsible for operational safety.
Fabian Zimmermann, product manager Safety
Our exhibition highlights
Reversing safely: Linde Motion Detection
Linde has always provided its customers with a myriad of design measures and assistance systems for all-round safe goods handling. Linde Motion Detection is another building block in Linde's holistic safety portfolio. The system can be retrofitted onto counterbalanced trucks and detects movement behind the stationary forklift truck, thus preventing accidents with people and other forklift trucks in hazardous areas.