Linde Material Handling at inter airport Europe 2023
Ready for Take Off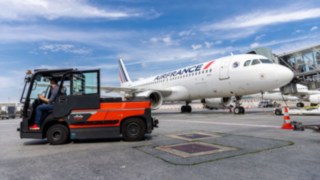 During the restrictions imposed as a result of the coronavirus crisis, many airplanes had to remain on the ground. Thankfully, those times are now behind us. According to estimates by the International Air Transport Association (IATA), airlines will once again be carrying around 4.35 billion passengers worldwide in 2023 – almost as many as before the pandemic. This also means airports again have many logistical challenges to contend with. This is where Linde Material Handling comes in, helping to make the internal flow of materials, freight, and baggage at airports as efficient and safe as possible.
At inter airport Europe 2023, Linde will be presenting trucks for transporting baggage and freight, as well as for indoor and outdoor maintenance tasks at airports. We will also be presenting safety solutions that make airport intralogistics even safer.
Our Exhibition Highlight: P120 – P350 Electric Tow Tractor
Whether for cargo or passenger flights, electric tow tractors are indispensable in today's airports. They are used to tow baggage carts and to move cargo quickly and safely across the site. For these demanding tasks, Linde offers the high-performance P120 – P350 electric tow tractor. They are able to tow loads of up to 35 tons and reach top speeds of up to 25 kilometers per hour.
Airport operators can choose between six models with five different towing capacities from 12 to 35 tons. This ensures that there is an ideal solution available for every application. Depending on requirements, the P120 – P350 trucks can be operated with lead-acid batteries or lithium-ion batteries.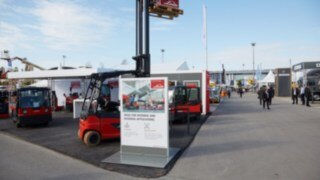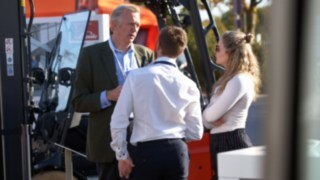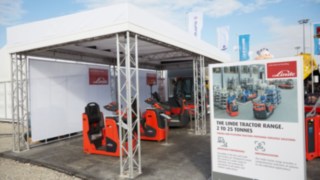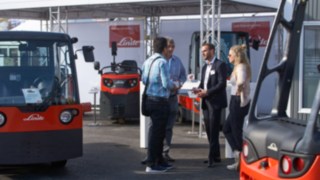 Other products and services for your airport intralogistics