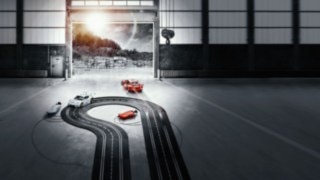 Top performance that sets standards.


Limits for an e-truck? No more with the new Linde electric forklifts X20 – X35. Without any restrictions, they stand up to the performance comparison with an IC truck and prove indoors and outdoors, as well as on all surfaces, that there is no longer any difference between an internal combustion engine and an electric truck in terms of performance. This is because their synchronous reluctance motors (SRM+) take performance to a whole new level and create unprecedented flexibility based on a common platform for electric and IC engine-powered forklifts.
Liberated by Xtreme performance: The new model for those eager to take advantage of undreamt-of opportunities!
The platform for a new performance class.


With the X20 – X35 electric forklifts, Linde Material Handling is launching a new performance class which combines the power and robustness of IC forklift trucks with the dynamics, flexibility, zero emissions and low noise of an electric drive. All of this is based on the tried-and-tested platform, which is particularly operator- and maintenance-friendly and therefore highly economical, for the new counterbalanced trucks from Linde.

Discover the world's most powerful electric forklift truck. IT'S A LINDE.
Want to get on board and test drive now?