Linde forklift trucks at Willimantic Waste Paper Co., Inc.
A real piece of gold amongst the trash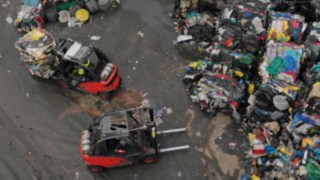 Paper, cardboard, mattresses, bags, plastics, cans and a lot more. Once they have been used and thrown away, they will all end up in a mountain of trash on the premises of a recycling company, a company like the fourth-generation Willimantic Waste Paper Company located in Eastern Connecticut. Here the trash and recyclables get collected before it is baled and loaded on a truck to ship around the world. Forklift trucks have an important part in this process. They move the loose trash, recyclables as well as the bales throughout the premises. Nowadays, this task is taken over by Linde forklift trucks, but that wasn't the case some time ago.
"One of our neighbors is the local hardware store, and they have five Linde machines in their hardware store," explains Thomas DeVivo, Owner and Partner of Willimantic Waste Paper Company. "I was able to go up and test drive them and see how they worked in the lumber industry. I even drove one down to my facility and tried it out moving some bales of recyclables."
DeVivo was impressed by how easy it was to drive the Linde forklift and how efficient it was with propane. Willimantic Waste Paper Company expressed how well-suited Linde forklifts are for their business because of their steerability and sturdiness.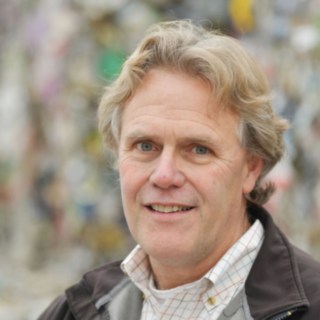 The Linde machines have really proven themselves. I think everybody would be well served owning a Linde truck.
Thomas DeVivo, CEO of Willimantic Waste Paper Co., Inc.
After having purchased Linde forklifts, DeVivo noticed additional advantages such as cost savings, including a drop in downtime and repair costs. "The Linde machines have really stood the test of time," says DeVivo. Therefore, his evaluation of Linde forklift trucks is clearly positive, "I certainly would recommend Linde forklift trucks to people in our industry. And really, I think everybody would be well served owning a Linde machine."

About Willimantic Waste Paper Co., Inc.
Willimantic Waste is a local family owned and operated waste and recycling company from Willimantic Connecticut dedicated to keeping our community clean by offering residents the most effective and quickest waste management services possible.