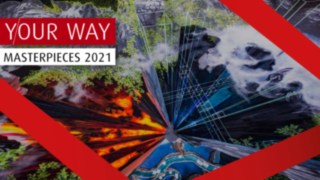 YOUR WAY IS OUR WAY. AND YOUR CHALLENGES ARE OUR INSPIRATION. Join us on the inspiring journey of creating a masterpiece!
Immerse yourself in the amazing world of Linde Material Handling!
Tune into our streamcast for an unconventional look at our latest innovations such as our new generation of counterbalance forklifts, cutting-edge semi-automated order pickers and state-of-the-art automated solutions and meet the people behind these ideas. And join us and our reporter Anni Dunkelmann on the surprising journey of creating a masterpiece of Linde Material Handling!
Are you inspired? Then why not discover all of Linde's innovative solutions right here on our MASTERPIECES site!
See everything in action: MASTERPIECES TO GO.
Time for a coffee break and some great insights!
Join our reporter Anni Dunkelmann as she goes on a journey of discovery to see how customers from all kinds of industries experience the new Linde products and innovations. And don't forget to stay tuned as the MASTERPIECES TO GO series will be updated in regular intervals.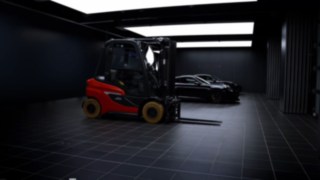 LINDE X PORSCHE ENGINEERING
Experience what makes a brand unique. Learn more about our collaboration with Porsche Engineering. And discover how our new X20 – X35 E-trucks can effortlessly keep up with our H20 – H35 combustion engines.
In our new MASTERPIECE TO GO special, we focus on our passion for design as well as the unique level of performance our new electric counterbalance trucks are capable of.
Tune in to see for yourself: When innovative technology meets a passion for design, function and form come together like never before.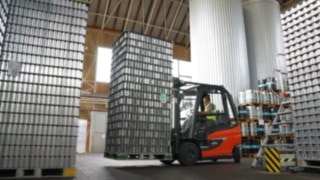 LINDE E25 @ BREWDOG
Join in as our reporter Anni Dunkelmann trades in the traditional MASTERPIECES TO GO coffee break for a brewery tour. With the help of master brewer Sebastian Feind and test driver Mike Möbus, Anni learns first-hand how the E25 comes in handy in this high-demanding environment.
Whether it's around the warehouse, outside on the premises or in the tight aisles: the new electric counterbalance forklift truck that BrewDog is testing offers maximum agility, efficiency, visibility, and comfort – in short, a driving experience second to none.
Watch as Anni, Sebastian and Mike explore what the E25's "riding on clouds" is all about!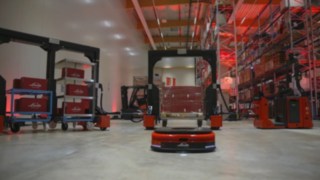 AUTOMATED SOLUTIONS
Discover the future of warehouse automation with our reporter Anni Dunkelmann, Philipp Stephan and Mal Rexhepi. Join them as they test out Linde's automated Logistic Train in combination with the C-MATIC deckload vehicle in the Linde FutureLab.
Tune in to find out how cleverly integrating automated and semi-automated solutions can significantly boost throughput and therefore warehouse performance overall.
Oh – and don't miss your chance to see these innovations in action, too!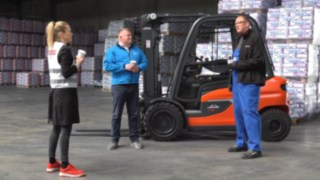 Linde X35 @ HASIT
Our reporter Anni Dunkelmann pays a surprise visit to building material expert HASIT's Michael Rosenthal for a TO GO coffee break and a conversation about one of our most exciting masterpieces: the Linde X35.
Follow the pair around the premises to find out how the new counterbalance forklift truck that HASIT is testing can maximize performance and efficiency without forgoing increased comfort and safety for the drivers and workers.
Watch as Anni and Michael discover the best of both worlds!
Explore our new generation of counterbalanced forklift trucks!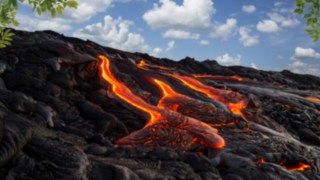 Discover our new generation of counterbalance forklifts – comprising both diesel and electric trucks built on the same innovative platform! Whatever your needs around an energy system may be, Linde Material Handling has taken your challenges as an inspiration and guarantees the highest standards in terms of efficiency, ergonomics, safety and connectivity.
Explore our order picker options and range add-ons!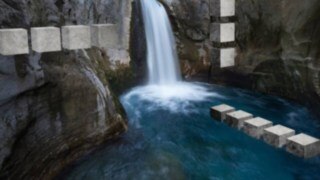 Picking is the most labor-intensive and, for the operator, the most tiring process in intralogistics. That's reason enough for Linde Material Handling to continually develop and refine products in a way that make this process as efficient and easy as possible. Linde currently boasts the broadest portfolio of order pickers and continues to expand it with innovations that maximize the handling capacity while taking the physical strain off the operator in the process.
Take your processes to the next level with Linde's automated solutions!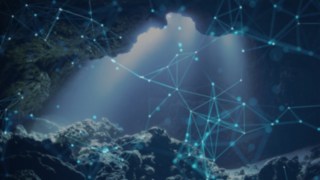 Significantly increasing the efficiency and cost-effectiveness of intralogistics processes is a constant challenge. Linde Material Handling approaches intralogistics optimization by focusing on the automation of individual process steps, process chains and even entire warehouses. Our portfolio is particularly suitable for optimizing existing plants. And it's also continuously optimized to ensure the effective automation of as many process steps as possible – from incoming goods to production supply to outgoing goods.
Run like clockwork with our automated solutions.
Do you need to boost efficiency in your warehouse? With Linde's automated logistic train, you'll be able to improve the throughput as you supply your production processes by, first and foremost, saving space. As the train pulled by an automated tow truck only travels in one direction and the goods are removed from the sides of the trailers, transport routes can be set up more efficiently. Furthermore, Linde's new automated logistic train is more maneuverable because the trailer wheels can be steered.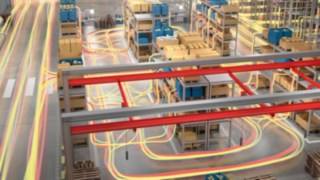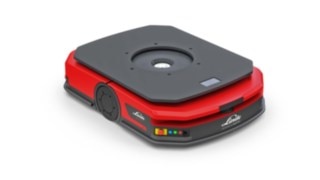 The perfect fit with the Linde C-MATIC 10
Warehouse space is precious. But with Linde's innovative C-MATIC 10 deckload vehicle, saving space, optimising processes and increasing safety has never been easier. The C-MATIC 10 can be integrated into your processes and used in a variety of ways with other warehouse workhorses such as an automated VNA truck or a logistic train.