Fast availability, efficiency, and flexibility are crucial factors for success in intralogistics. At the same time, price pressure is high across all sectors. Linde's approved used trucks are refurbished to the highest quality standards and offer a high-performance yet cost-efficient alternative to new trucks in many applications.
Unique to Linde Material Handling
Our Approved Trucks program offers even more advantages: Not only will you have access to a wide range of overhauled forklift trucks, you will also be able to fit out your preferred used forklift to your specific operating requirements. To make this process easy, we have put together a range of function and service packages that you can combine on a modular basis.
Three steps to your Linde used forklift
1. Select your already refurbished truck from our large stock.
2. Order the function and service packages required for your application.
3. Have your used forklift delivered directly to the work location without delay.
For the used forklifts, including all technical package components, you benefit from our full service contracts and an optional guarantee extension from six to twelve months.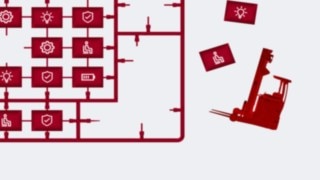 One Standard—Premium Quality
Every used forklift we offer undergoes a standardized process that guarantees high quality from start to finish:
We Know Where our Trucks Come From
The used forklifts for our Approved Trucks program originate solely from Linde rental fleets or are leasing returns. The service history of the used forklifts is fully documented in line with this and demonstrates that all servicing and repairs have been performed solely by Linde service technicians. In addition to this, each used forklift undergoes a stringent testing process and only trucks that meet all defined criteria are selected for refurbishment.
Seven-Step Refurbishment Process
In our refurbishment centers across Europe, all future Approved Trucks are overhauled in a seven-step industrial process. To begin with, our experienced personnel identify what servicing and repairs are required and dismantle the trucks into their individual parts. We test all components for function, wear and safety according to our high standards. Where possible, we repair parts or replace them with original parts, if necessary. The assemblies are subsequently cleaned, re-painted, and the used forklift rebuilt. After the quality inspection, the forklift and warehouse trucks are ready to begin their new life, including a guarantee for six months or 500 operating hours.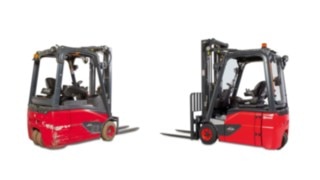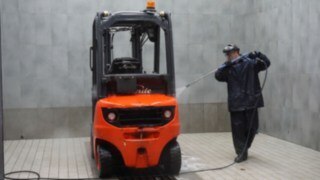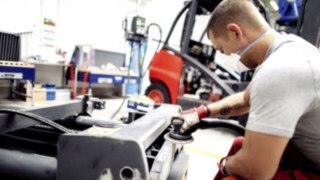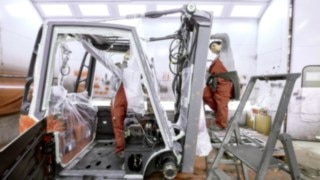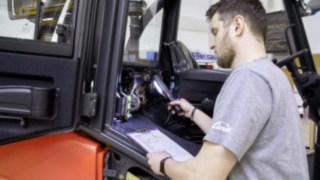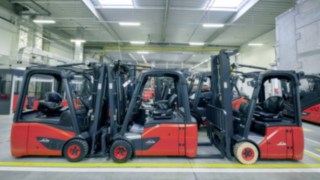 The Approved Truck for your application
Whether you are replacing an individual forklift truck or want to add several used forklifts to your fleet: Approved used trucks from Linde offer various possibilities for adapting your truck to the requirements and operating conditions in your business and for ensuring a uniform technical standard for your fleet. Each of our packages includes defined functions, retrofitted components or servicing options. You can improve individual aspects such as safety, ergonomics or energy consumption or combine several packages on a modular basis. This means you always benefit from the latest technology with Linde.
Overview of our packages
Five plus points for you