Linde Material Handling at LogiMAT 2022
It's a Linde!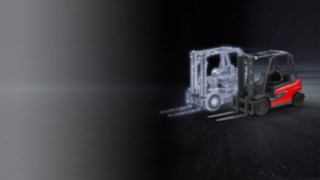 "It's a Linde"—It's a pithy slogan but, more importantly than that, it's also a reliable promise of quality for our entire range of products: from counterbalanced forklift trucks to automation solutions, and from innovative safety systems to high-performance software. Get to know the entire range of Linde solutions and visit our stand at LogiMAT 2022! Take a look for yourself:
A quick overview of your Linde experience at LogiMAT 2022
Our exhibition highlights at LogiMAT 2022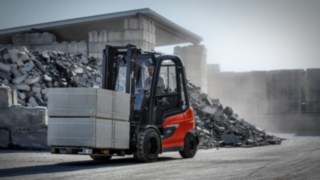 The Best of Both Worlds: X20 – X35 Electric Forklift Truck
The X20 – X35 trucks from Linde Material Handling represent an entirely new type of electric forklift truck. They are the first on the market to match the performance and robustness of a conventional combustion engine in every regard. Powerful and immune to dust and dirt, they are suitable for even the toughest outdoor applications. This means the X20 – X35 trucks offer the best of both worlds: the performance, power delivery, and robustness characteristic of a diesel or gas forklift truck combined with the dynamism, flexibility, and zero-emission operation of an electric forklift truck. This gives customers absolute freedom of choice and allows them to opt for a quiet, zero-emission alternative for even the most demanding applications without compromising on performance.
Semi-Automated Order Picking: N20 SA and N20 C SA
Whether in logistics centers, pharmacies, or supermarkets, order picking is one of the most strenuous and taxing tasks in the warehouse. The task largely consists of manually picking up and putting down goods and walking between the different locations. These steps of the process can be completed much more efficiently thanks to the semi-automated Linde N20 SA and N20 C SA order pickers. The trucks reduce walking distances and the need to climb in and out of the truck, which directly improves the handling capacity and productivity in the warehouse. Every step that an employee doesn't take increases their performance and picking frequency.
Find out more about our semi-automated order pickers.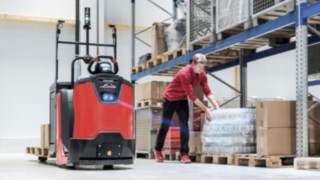 Further exhibition highlights at LogiMAT 2022
Our solutions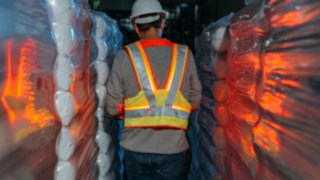 Safety
Safety is the key factor in modern intralogistics. Under the guiding principle of "Vision Zero—Safety in your World", Linde is constantly working to reduce accidents and make all processes safer, for people and for forklift trucks. Join us at LogiMAT 2022 to find out all about our latest safety solutions. Find out more about the topic of safety at Linde here.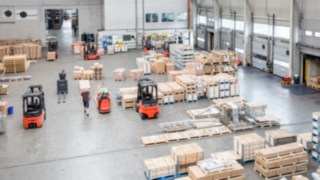 Digitalization
Digitalization is the major innovation driver in intralogistics. Intelligently connected systems collect and analyze large volumes of data across different processes, in order to optimize fleet management and the entire material flow. At LogiMAT 2022, we will be showcasing the current possibilities of our fleet management system Linde connect. Find out more on the topic here.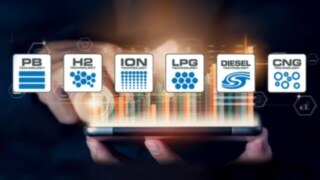 Energy
The energy consumption of intralogistics processes is one of the major issues at present— both against the backdrop of the threat of climate change and with regard to the cost-efficiency of internal material flows. At LogiMAT 2022, we will give you a detailed insight into the latest developments in modern drive technology and advise you on how to choose the optimal energy system. You will find further information on this here.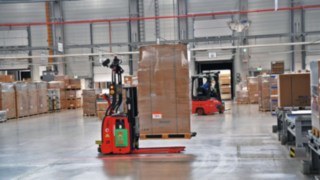 Automation
Automated processes are part of the future of intralogistics. They increase transport quality and productivity, improve goods handling times, and protect staff, goods, and infrastructure against unnecessary damage. At LogiMAT 2022, we will provide you with comprehensive information on the latest technological developments and help you with your search for the ideal automation solutions. For more information on this, click here.